Thanks for visiting us on Decentraland!
​
We believe that decentralization through the Blockchain has the full potential to empower us to create a better future for our world.
WESPARK IS THE INNOVATION AGENCY
THAT BRIDGES
THE PHYSICAL WORLD WITH THE VIRTUAL WORLD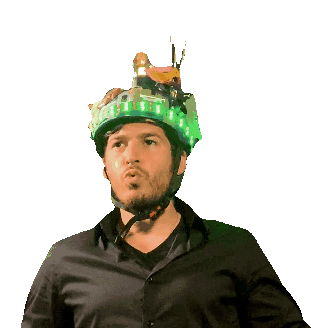 In a nutshell, this is what we do:
create professional NFT projects from the idea to the last piece sold 🙉

build 3D spaces and virtual reality experiences for the Metaverse 🥽

jam the best ideation & brainstorming sessions that generate outstanding valuable ideas 🤩

onboard newcomers to Bitcoin and the crypto world ✨

prototype ideas into physical or digital products 🦄

boost doing business in El Salvador and Bitcoin City🌴
If you want to learn how weSpark can empower your company and reinvent your business, or you are just interested in exploring a new type of idea on the Blockchain, then get in contact with us!
The Spark Hub on Decentraland is a project powered by LaTribuDuNord. Thanks Jay!