The Spark Hub is a concept of a dedicated innovation space that we built in Frankfurt, it was designed to facilitate the idea-creation & innovation process.
​
We believe that tangibilizing ideas is the best way to make them real, therefore, we built our office to empower our customers and our igniters team to create absolutely everything within these walls.
​
Currently, we moved our offices to the Metaverse, but you can hire us to design your own innovation space and reengineer your company's innovation strategy. In the meantime we invite you to explore our virtual office instead:
180+ SQUARE METERS OF INNOVATION SPACE
IN FRANKFURT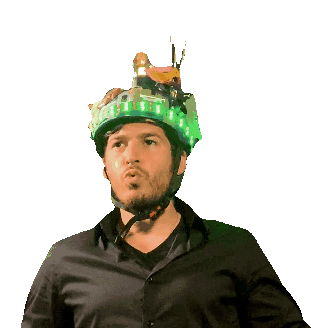 This place is obviously cool, but the important question you might be asking yourself is:
What can I do for my business here?
The Spark Hub is a powerhouse for content creation, but as an innovation agency ourselves, we went the extra "intergalactic mile" to setup our space to help us boost true innovation.
​
In a nutshell, here you can:
produce remarkable videos 🎥

record podcasts with radio-like quality and special effects 🎤

host live digital conferences, events and livestreams 🤩

run outstanding hybrid workshops ✨

prototype physical products, create the models and 3D print them 👟

generate visual ads and animated images 🎊

create instagram filters, digital stickers, and emojis 🙉

jam the next soundtrack for your company's social media 🎸

boost product and service design 🎯

create immersive virtual reality experiences 🥽
Our innovation & content creation hub was designed with multiple functional areas in mind. It has the power and all the technology needed to take any idea, from the mind to the market.
​
The best part of it, is that you don't have to worry about all the "geeky" stuff as we operate the equipment, assist you at a strategically level and take care of your projects by using all the technology from our functional areas and our unique innovation methods.
Our customers have extremely distinct needs and challenges. Our agency always suceeds in delivering tailor-made solutions to our customers. We have no one-fits-all services, and you can be sure that we will design special services to satisfy your needs.

We specialize in unique and extraordinary requests. You should contact us if:
You face a big challenge that no one managed to solve before 🔥

You are trying to expand your portfolio with new unseen products or services 🤖

You want to generate fresh, alternative but impactful results ✨
If you want to learn how weSpark can empower your company and reinvent your business, or you are just interested in visiting our Spark Hub, then get in contact with us!